HK$47 Million Pledged to Support the Community
領展5年共捐4,700萬 支持社區發展
Since its inception, "Link Together Initiatives", Link's flagship charity and community engagement programme, has benefited nearly 2.5 million people through a total donation of close to HK$47 million and won reputable awards that include The ICSC Foundation Albert Sussman International Community Support Award.
Entering its fifth year, the programme has committed a donation of HK$9 million in the new funding year to sponsor six projects as well as help young people pursue their dreams through the Link First Generation University Student Scholarship. These six projects focus on the three areas of resource management, youth empowerment and active ageing to meet social needs.
領展「愛‧匯聚計劃」自成立五年以來,總捐款額接近4,700萬港元,受惠人數近250萬,更獲頒國際購物中心協會基金會Albert Sussman國際社區支援獎等多個著名獎項。

新一年度撥捐高達900萬港元資助六個社區項目,並透過「領展第一代大學生獎學金」協助青少年追求夢想。項目專注資源管理、青少年培育及活齡社區三大範疇,解決社區需要。

Scholarship Funds Young People to Pursue Tertiary Education
獎學金助青年升讀大學 拓展視野
The Link First Generation University Student Scholarship programme supports students who are the first of three generations in their families to pursue tertiary education in Hong Kong. Link has donated close to $3 million this year to support 100 year-one university students, as well as 40 new scholarships for Link Scholars alumni to continue their second or third year studies with a view to promoting upward social mobility among young people.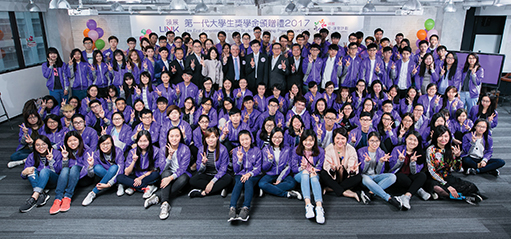 領展透過「第一代大學生獎學金」,支援家中第一代考進本地大學的上進青年。領展今年撥捐近三百萬港元予140位第一代大學生,期望協助他們把握向上流機會。當中100位學生於今年升讀大學一年級,另首增設40個名額予過去領展獎學金得主,繼續支持他們於大學二年或三年級的學業。

Highlights of our scholarship presentation event
獎學金頒贈禮回顧
New Projects
sponsored by Link Together Initiatives
「愛‧匯聚計劃」 資助社區項目


"Food Angel - Love and Food Sharing Programme"
by Bo Charity Foundation
小寶慈善基金 「惜食堂『惜食全方位』食物回收計劃」

Saves food by collecting surplus food to make hot meals for the needy.

回收剩餘可食用食材,製成熱飯餐給有需要人士。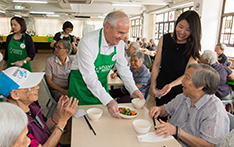 "Green Community Builder"
by the Jane Goodall Institute Hong Kong
珍古德協會(香港) 「綠色地圖探索及社區導賞」

Empowers people of all ages to care for the environment and community through free eco-tours and eco-routes.

透過製作電子地圖及舉辦免費生態導賞團,協助公眾認識生活所在社區的生態足跡及文化文物。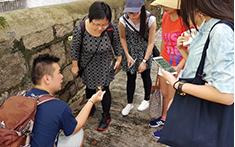 "Guide Dogs Breeding and Education"
by Hong Kong Guide Dogs Association
香港導盲犬協會「導盲犬繁殖及教育」

Supports local breeding of guide dogs and educates the public on guide dog services.

促進導盲犬本地繁殖,舉辦與導盲犬服務有關的公眾教育活動。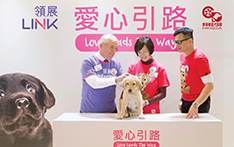 "Clown with Happy Express"
by Po Leung Kuk
保良局「耆青小丑~快樂速遞」

Trains the elderly and youngsters as happy clowns and uses flash mobs to bring about positive energy.

培訓長者成為「開心小丑」,帶領青年一起透過社區快閃表演,發放正能量。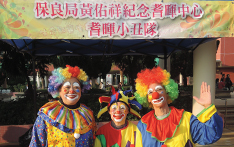 "Cha Duk Chang 3 in 1"
by Cha Duk Chang Children's Cantonese Opera Association
查篤撐兒童粵劇協會「三代‧共融‧查篤撐」

Enhances cross-generational relationships and promotes Cantonese opera through workshops and competitions.

透過工作坊及比賽,促進三代共融及推廣粵劇。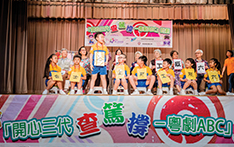 "Music for Everyone @ Link"
by Music Children Foundation
音樂兒童基金會「音樂兒童@ 領展」

Supports underprivileged children to give them the chance to learn and appreciate classical music.

讓基層兒童認識樂器和欣賞古典音樂。