The Link X Commercial Radio's
HOUR
Low Carbon
Campaign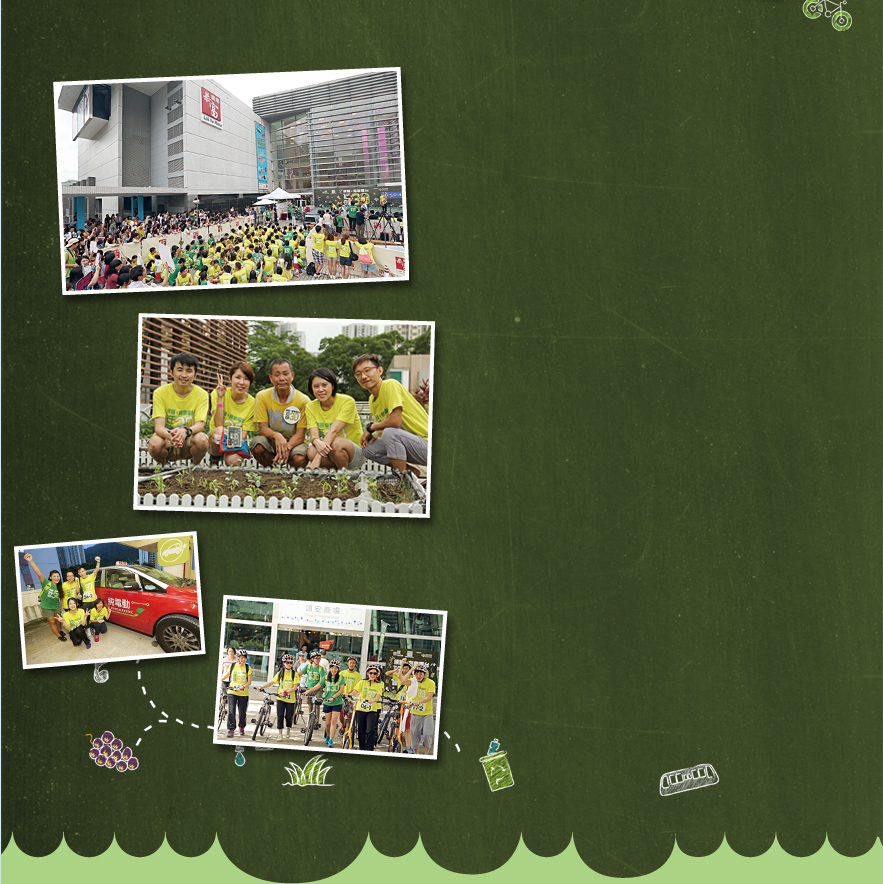 首個30小時馬拉松式綠色環保盛事 鼓勵社區減碳節能
Hong Kong's First 30-hour Environmental Marathon Event Encourages Eco-friendly Lifestyle
領匯一直支持社區可持續發展,為進一步鼓勵社會大眾一同參與推動環保,領匯與商業電台首次攜手策動本港首個連續30小時的馬拉松式綠色環保盛事「低碳三十」,並成功邀得世界綠色組織擔任綠色夥伴,鼓勵市民身體力行養成節能減碳的習慣。

領匯隊及商台DJ隊共128人率領早前公開招募的32隊「低碳隊伍」,8月17日於樂富廣場進行誓師,其後以馬拉松式連續三十小時於全港多個領匯商場進行連串低碳任務,而每項任務同時亦標誌著領匯過往對環保所出的一分力。

完成三十小時的低碳任務後,一眾隊伍返回樂富廣場出席「低碳三十」閉幕音樂會,同場更宣布於「低碳戰」勝出的三隊「低碳隊伍」可免費參加「十天海外低碳之旅」,分別前往星馬、韓國或台灣作實地考察,暢遊多個環保綠色熱點,觀賞自然生態奇景及風貌,並試行嶄新的減碳概念及方法。

The Link supports sustainable development. In order to encourage community participation in environmental protection, The Link and Commercial Radio jointly organised the 30-Hour Low Carbon Campaign, Hong Kong's first 30-hour environmental marathon event, which aimed to promote energy conservation and a low-carbon lifestyle, and invited the World Green Organisation as green partner.

A total of 128 participants on 32 low carbon teams, including teams made up of The Link staff and Commercial Radio DJs, attended the Opening Ceremony on 17 August. They then completed a series of low carbon missions in various shopping centres of The Link during the 30-hour marathon event, with each mission signifying The Link's efforts to protect the environment.

After the 30-hour marathon event, all the teams gathered again in Lok Fu Plaza for the closing concert, during which the three winning teams were announced. Members of the winning teams were awarded a free 10-day Low Carbon Journey to visit green tourist spots and experience innovative low carbon concepts in Singapore, Malaysia, Korea or Taiwan.

商戶聯手推介 鼓勵大眾從衣食住行實踐低碳生活
Collaborate with Tenants to Promote Eco-friendly Lifestyles and Healthy Eating Habits
為宣揚綠色低碳生活和健康飲食文化,領匯特別推出《FUN 饗綠》健康生活手冊,鼓勵社會大眾從衣、食、住、行四方面實踐低碳生活。書中還網羅領匯旗下商場超過40個商戶推介之健康創意素食,讓市民輕鬆成為低碳一族。

除教授如何利用環保及天然的方法自製日常用品以取代化學用品外,健康生活手冊還特別介紹多個自煮素菜食譜,並以「彩虹飲食概念」教大家如何食得健康有營。另外,手冊還介紹了多個供應新鮮健康食材的鮮活街市及售賣有機蔬果和健康食品的商店,為顧客提供更多健康選擇。

內容豐富的《FUN 饗綠》健康生活手冊於7月中甫推出即大受歡迎,於領匯旗下17個商場供換領之餘,亦隨雜誌附送,閱覽人數超越二十萬;大大為食肆招攬新客源。

To promote eco-friendly lifestyles as well as healthy eating habits, The Link launched the "Green is FUN" Healthy Living Handbook to demonstrate how every aspect of daily life can be structured to achieve a low carbon lifestyle. The handbook also features creative and healthy dishes prepared by over 40 F&B outlets in The Link's shopping centres.

The handbook not only contains information on how to make daily necessities using environmentally friendly methods, but also introduces the "Food Rainbow Concept" and teaches how to cook healthy and nutritious vegetarian dishes. In addition, it also introduces organic food shops and fresh markets located in The Link's properties.

Published in mid-July, the handbook was available in 17 of The Link's shopping centres as well as with selected magazines for free. With a readership of over 200,000, the popular handbook helped restaurants expand their customer bases and enabled readers to achieve a green and healthy lifestyle.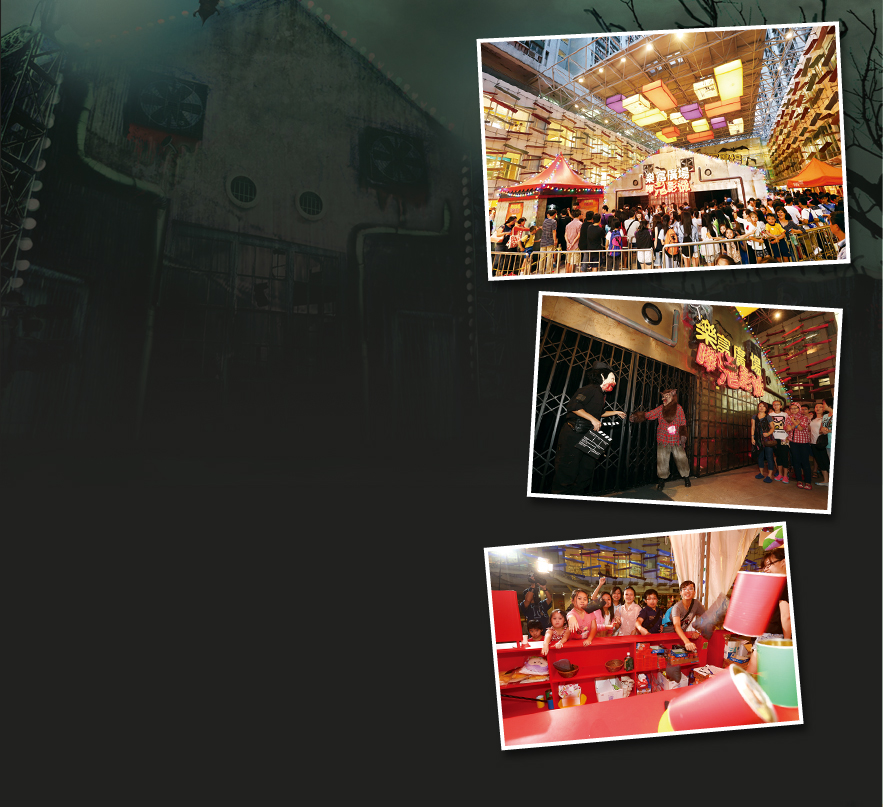 繼去年的「樂富廣場猛鬼馬戲團」獲得空前成功,場場爆滿,今年領匯再度於樂富廣場免費呈獻近4,000呎、以恐怖片場為主題的大型鬼屋「樂富廣場嘩鬼影城」,吸引大批膽量不凡的人士參與,萬聖節當日更打破歷年單日最高入場人次紀錄。

嶄新的鬼屋結集八個中外驚悚電影場景,由血腥隧道出發,進入八個靈異區域:命運之路、吸血殭屍古堡、恐怖教堂蠟像館、猛鬼金剛、清宮義莊、兵馬俑之魂、鏡之靈異凶間及幽靈輪迴,幕幕驚心動魄,處處觸目驚心,驚嚇度爆燈!

同場亦設「驚」喜重重的嘉年華攤位遊戲,讓參與人士贏取豐富禮品,更有扮相唯肖唯妙的嘩鬼們於指定商場與市民狂歡拍照,大大刺激商場人流。

為刺激商場消費,為商戶帶來商機,顧客於指定商場消費滿200港元,更可憑兩張同一商場之即日機印發票,換領「鬼咁快套票」一套,率先以「特快優先通道」進入嘩鬼影城,套票包括:特快門票兩張、嘩鬼嘉年華遊戲劵兩張及鬼馬螢光手帶一條,滿載而歸。

Based on the success of last year's "Lok Fu Plaza Haunted Circus", this year The Link presented "Lok Fu Plaza Haunted Studio", a brand new haunted house with an area of approximately 4,000 sq ft featuring horror movie themes. A lot of visitors were brave enough to come and take on the challenge. The number of visitors has reached a record high on Halloween Day.

The haunted house was divided into eight supernatural areas based on themes inspired by Chinese and Western horror movies. Starting from the Bloody Tunnel of Terror, haunted house visitors proceeded through an array of shocking and terrifying scenes, including The Doomed Path of Destiny, The Castle of the Blood Undead, The Chilling Church of Wax, The Ghost of King Kong, Qing Place Coffin Home, The Terracotta Ghost Army, Hall of Mirrors and The Resurrected Ghost.

In addition, a "surprising" Halloween Carnival and performances allowed families to experience the thrilling moments of Halloween. Carnival booths offering great prizes were also organised so that everyone could get in the Halloween spirit. Ghosts, zombies, spirits and demons also visited designated shopping centres to take pictures with shoppers, increasing footfall while celebrating the thrill of Halloween!

During the Halloween period, customers who spent HK$200 or more in designated shopping malls were entitled to one "Express Package", which guaranteed fast lane entry into the haunted house, two carnival booth tickets and a glow-in-the-dark premium wristband.

打造全年最強學生優惠
進一步拓展學生市場
Year-Round Promotion Offers Students Fashionable Shopping Experiences
and the Chance to Win Exciting Prizes
為進一步拓展學生市場,領匯去年推出「領匯學生我最大」推廣活動,獲大批學生支持,今年更特別將活動伸延至六個領匯旗下商場,包括樂富廣場、黃大仙中心、龍翔廣場、厚德商場、啟田商場及禾輋廣場,並首次與WeChat合作,策動新一年的「學生我最大」推廣活動,務求以電子科技、革新顧客換領禮品及購物體驗,吸引更多年青學生客群到訪,同時更透過此推廣活動贊助大專院校學生組織,於迎新營作直接推廣。

追求潮流時尚品味的莘莘學子們要得到最新、最潮的多元化購物體驗,全日制學生由2013年9月1日起至2014年8月31日期間到上述指定商場消費滿50港元或以上,下載「WeChat」程式並登入關注「領匯學生我最大」頁面,憑即日機印發票正本一張及出示有效之個人學生證,便可以於商場之顧客服務台換取E-印花一個,集齊三個E-印花,即可參加大抽獎,贏取總值超過五萬港元的至潮禮品,其中包括雙人香港至台灣來回機票、iPad mini、雙人兩日一夜澳門酒店連船票、至潮手機等,消費越多,中獎機會越大。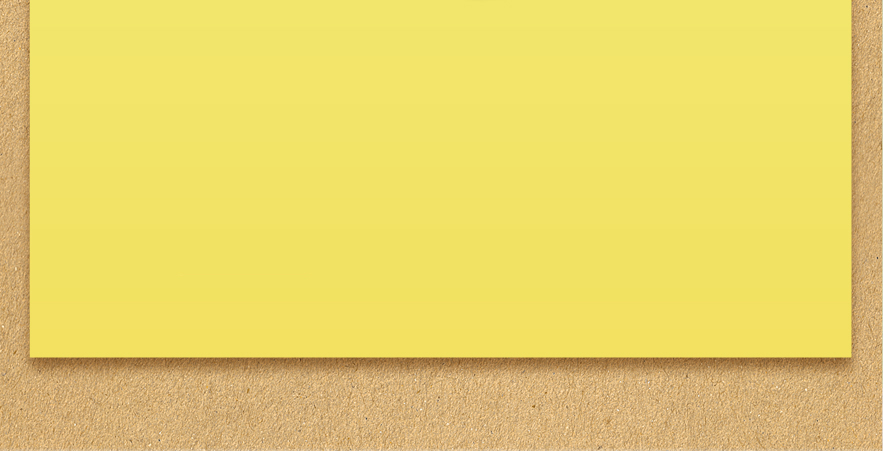 To further reach the student customer segment, The Link organised "The Link Student Promotion" last year and received tremendous support. The programme this year was extended to six of The Link's shopping centres, including Lok Fu Plaza, Wong Tai Sin Plaza, Lung Cheung Plaza, Hau Tak Shopping Centre, Kai Tin Shopping Centre and Wo Che Plaza. The Link collaborated with WeChat for the first time in organising this year's programme, using electronic technology, revolutionary prize redemption and an enhanced shopping experience to attract more students to The Link's shopping malls.

Trendsetting students prefer the latest and most fashionable shopping experiences. From now until 31 August 2014, all full-time students who make purchases of HK$50 or more at the above designated shopping centres and head to the "The Link Student Promotion" page through WeChat will receive one E-stamp when they present their instant receipt and student card at the customer service counter. Once they have collected three E-stamps, students will be qualified for one entry to The Link Student Promotion lucky draw for a chance to win exciting prizes. The promotion is packed with over HK$50,000 worth of exciting prizes, including an iPad mini, trendy mobile phones, a 2-day-1-night Macau hotel stay with ferry tickets for two and return air tickets to Taiwan for two. The more they spend, the better their chances of winning.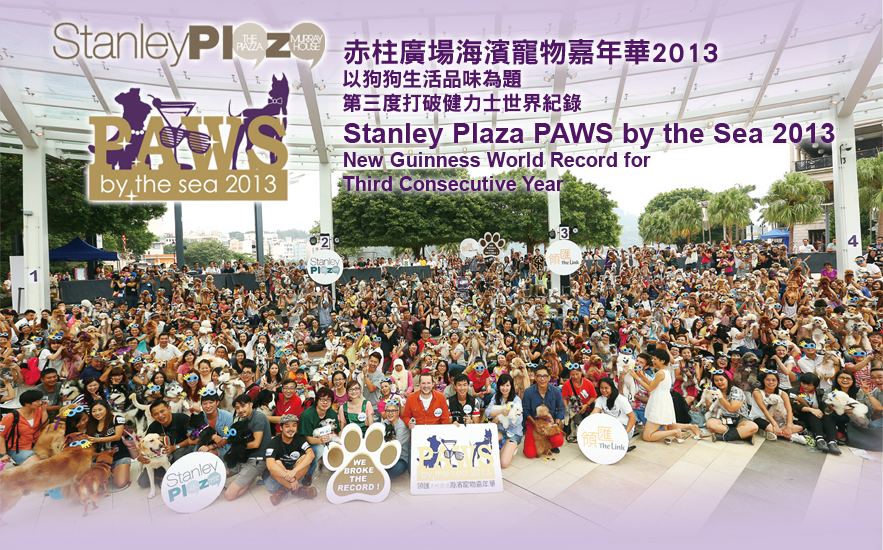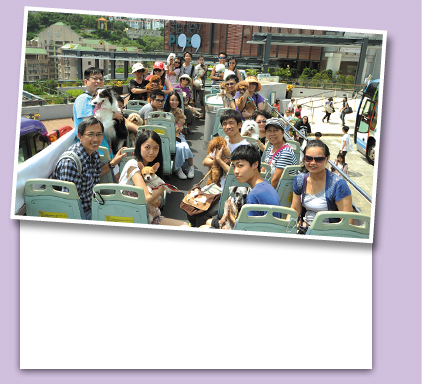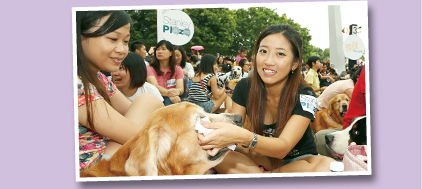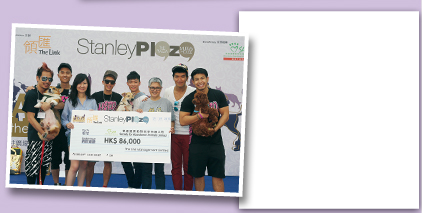 過去兩年的年度大型寵物活動「赤柱廣場海濱寵物嘉年華」大獲好評,領匯今年更第三年舉辦「赤柱廣場海濱寵物嘉年華2013」,以「狗狗生活品味」為主題,於9月中秋週末長假與保護遺棄動物協會(SAA)攜手舉辦一系列別開生面的特色活動。

多隻狗狗及其主人於9月21日參加了「狗狗舞會派對」,悉心打扮的狗狗們參加了「狗狗圓舞曲」、「狗啤酒勁飲大賽」、「狗狗扮嘢大賽」、「狗狗跑車競賽」及「狗狗舞王舞后選舉」,狗狗享受音樂之餘,更參加比賽贏取總值超過40萬港元豐富禮品。

今年於9月29日成功由339名主人帶同他們的可愛狗狗刷新「最大規模狗狗美容課」的健力士世界紀錄,第三度創寵物界壯舉。同場更加映「狗狗星級名模大賽」,參賽的狗狗化身模特兒,於台上擺出各種姿態,盡顯風采,贏取星級名模冠軍寶座。

此外,領匯於活動日亦舉行一系列內容圍繞狗狗身心健康、樂趣、社交技巧,集好玩及資訊於一身的遊戲攤位活動,讓一眾狗主深入瞭解如何讓狗隻擁有優質且快樂的生活態度。凡參加「赤柱廣場海濱寵物嘉年華2013」的狗狗,均免費獲贈至型狗狗太陽眼鏡乙副及其他豐富狗狗禮品,讓一眾狗主及狗狗盡興而歸。

Due to the massive popularity of the previous two editions of the annual Stanley Plaza PAWS by the Sea event, The Link organised the event again for the third consecutive year. Over two weeks in mid-September, Stanley Plaza teamed up with the Society for Abandoned Animals (SAA) to offer a series of vibrant and fun-filled activities with the theme of "New Take on Life and Style in Doggies' Way".

On 21 September, a Doggie Prom Party was held, where well-dressed dogs took part in a Doggie Musical Dance, Doggie Beer Battle, Doggie Dress-Up Contest, Doggie Grand Prix and Doggie Prom King & Queen Contest. In addition to enjoying the music, dogs were also able to win wonderful prizes worth a total of over HK$400,000.

On 29 September, 339 dogs and their owners joined the Largest Dog Grooming Lesson, setting a new Guinness World Record for the third consecutive year. Many well-dressed doggies also participated in the Top Doggie Runway to compete for the Top Doggie Awards and win fantastic gifts.

A series of fun-filled and informative dog-themed activities were also hosted. Dog participants were eligible to receive a pair of free doggie sunglasses, on top of all the other wonderful prizes.
領匯再度與99Bus合作,接載狗主及愛犬往返中環碼頭、旺角、元朗、大埔及赤柱廣場。
The Link again partnered with 99bus HK to offer a bus travelling via Central Ferry Pier, Mong Kok, Yuen Long, Tai Po and Stanley Plaza for dog owners.
領匯市場策劃及推廣主管黃端華(左三)向保護遺棄動物協會代表(右三)頒贈捐款支票。
Head of Marketing, Hilda Wong (3rd from left) presented a donation cheque to the representative of the SAA (3rd from right).

多隻悉心打扮的狗狗及其主人出席「狗狗星級名模大賽」,更參加比賽贏取豐富禮品。
Many well-dressed doggies and their owners participated in the "Top Doggie Runway" to compete for the Top Doggie Awards and win fantastic gifts.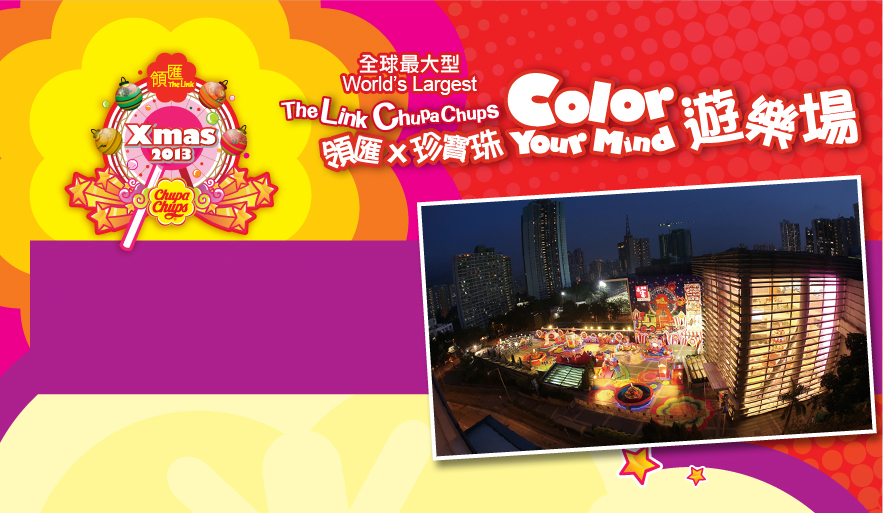 8米高巨型珍寶珠糖果機聖誕樹
限量潮流禮品掀換領熱
Complement with 8-Metre-Tall
"Giant Chupa Chups Candy
Machine Christmas Tree"
為了將聖誕的歡樂氣氛帶到社區,領匯首度與誕生55週年的珍寶珠合作,11月至2月期間於樂富廣場隆重呈獻「領匯X珍寶珠Color Your Mind遊樂場」,以繽紛色彩及美妙音樂,與市民共度歡樂聖誕。期間更推出消費獎賞及限量版潮物換領,勢必掀起消費換領熱潮,於這個傳統銷售旺季為商戶帶來商機。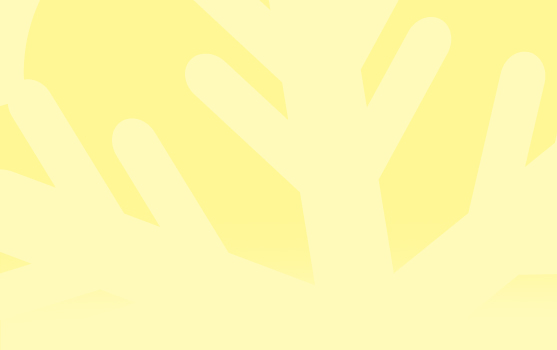 全球最大型「領匯X珍寶珠Color Your Mind遊樂場」

過萬呎的遊樂場為全球最大型的聖誕珍寶珠樂園,樂園內特設多個大型珍寶珠景點,其中包括近二千呎的珍寶珠花園迷宮、魔幻熱氣球、閃亮摩天輪、聖誕號列車等,讓市民拍下聖誕節最美一刻。遊樂場的佈置以不同色彩作配搭,色彩斑爛的珍寶珠更讓市民放鬆心情、減輕都市壓力。

全港首條珍寶珠音樂樓梯 推廣健康生活

遊樂場設有兩條全港首創的珍寶珠音樂樓梯,平凡的梯級將變身成琴鍵,行人每踏一級,便會發出相應美妙悅耳的琴音。音樂樓梯除了讓市民於溫馨的聖誕節與摯愛親朋共譜聖誕樂章之餘,更同時鼓勵市民多走樓梯,進一步推廣健康生活態度。

8米高「巨型珍寶珠糖果機聖誕樹」

矗立於樂富廣場B區中庭的「巨型珍寶珠糖果機聖誕樹」更為是次佈置的亮點,高達8米的糖果機內裝滿不同味道的珍寶珠,讓你嘗出獨特又甜蜜的聖誕願望。

限量創意潮物換領為商戶帶來商機

為了讓市民把聖誕歡樂氣氛帶回家中,活動期間更推出各項消費獎賞及限量版珍寶珠產品換領,刺激旗下商場消費,為商戶帶來商機。 商戶帶來商機。



As a way to bring the festive Christmas into the community, The Link, for the first time ever, has teamed up with Chupa Chups, which is celebrating its 55th anniversary, to transform Lok Fu Plaza into a colourful "The Link x Chupa Chups Color Your Mind Playground" filled with vibrant colours and seasonal melodies between November 2013 and February 2014.

World's Largest Chupa Chups Christmas Playground

At over 10,000 square feet, the world's largest Chupa Chups Christmas Playground features many giant Chupa Chups decorations, including an almost 2,000 square feet Chupa Chups maze, a soaring hot air balloon, an exciting ferris wheel and a Festive Christmas Train.

Hong Kong's First Chupa Chups Music
Stairs Promote Healthy Living

The Link x Chupa Chups Color Your Mind Playground also includes two Chupa Chups music stairs – Hong Kong's first of their kind – spiral upward, and each step is a piano key that leaves a trail of melody as people walk.

8-Metre-Tall "Giant Chupa Chups Candy Machine Christmas Tree"

Another highlight is the "Giant Chupa Chups Candy Machine Christmas Tree" located at the Zone B Atrium of Lok Fu Plaza. The 8-metre-tall Candy Machine is filled with a variety of Chupa Chups flavours, giving visitors the chance to make a unique and delicious Christmas wish.

Limited Edition Chupa Chups Premiums Up For Grabs

To capture more business opportunities for tenants and to allow customers to bring the Christmas spirit home, a series of spending promotions and gift redemption programmes will be held during the period.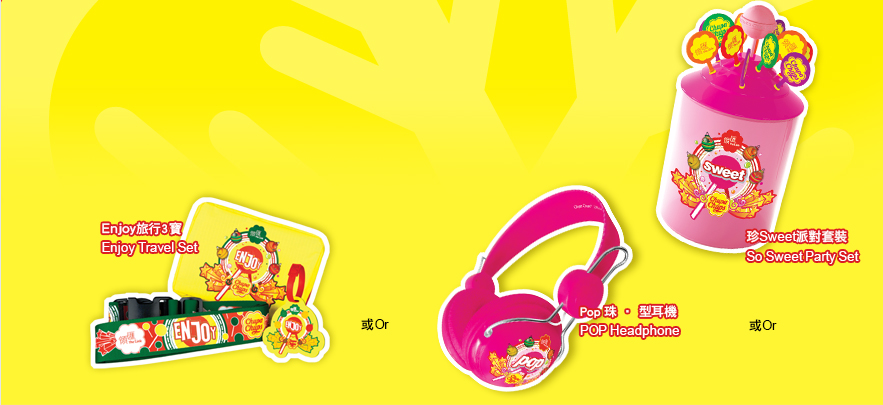 顧客凡於指定商場消費滿2,000港元*,
即可換領限量版珍寶珠禮品一份,包括:

By spending at least HK$2,000* at selected shopping centres of The Link, customers are entitled to redeem a limited edition Chupa Chups premium, including:

* 受條款及細則約束
* Terms and Conditions apply