走進樂富街市,你一定會被排列整齊、色彩繽紛的陶瓷器皿所吸引,這家別具特色的小店,陳列了各類充滿歐洲風味的陶瓷,外表是藝術的展現,而內裡則盛載著來自高加索格魯吉亞的葡萄美酒。

Stepping into Lok Fu Market, shoppers are impressed by a large number of nicely arranged and colourful ceramic containers from a shop located at the entrance. These distinguished European-style ceramic containers are not only works of art, but they are also bottles with delicate wine from Georgia.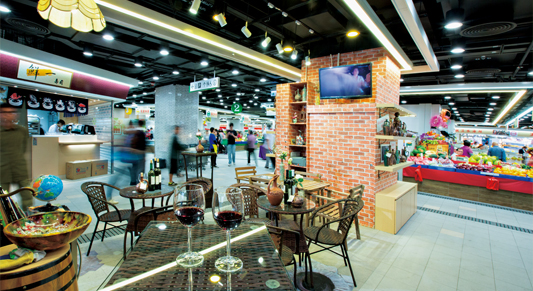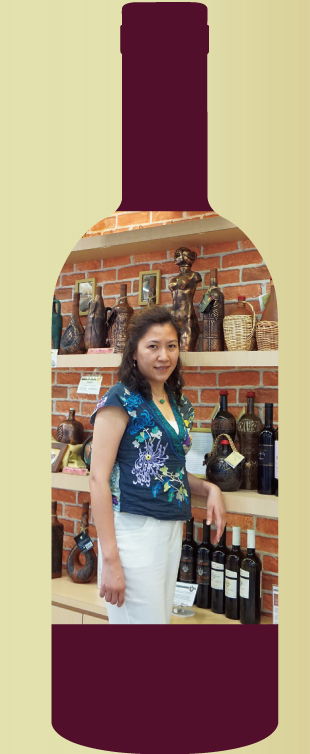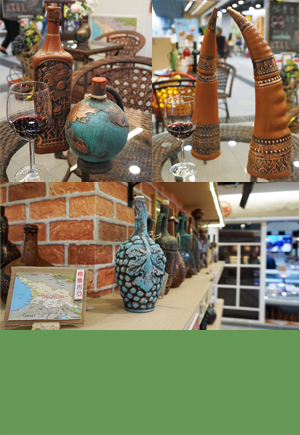 正真酒業店內設品酒雅座,於傳統街市實屬少見。
Ancient Wines Limited provides comfortable wine tasting area which is not commonly found in traditional market.
正真酒業的店主黃靜綺(May)為格魯吉亞葡萄酒的香港批發商之一,她得知樂富街市於去年年底翻新後形象大變身,卻同時兼容歐洲街市的風貌和傳統鮮活街市的特色,由於街市的定位與格魯吉亞葡萄酒以新鮮及傳統的釀製方法不謀而合,頓時萌生了於街市開設試酒的念頭。

May Wong, the shop owner of Ancient Wines Limited, is one of the major wholesalers of Georgian wine in Hong Kong. When she learned that Lok Fu Market had been renovated with a traditional and fresh image that aligns well with the fresh yet traditional fermenting method of Georgian wine, she made the decision to open her wine cellar at the market.


紅酒果味香濃 初嚐者入門之選
Fruity Taste Makes Georgian Wine the Best Choice for Wine Neophytes
格魯吉亞的紅酒獨特之處是把葡萄放入陶瓷窖並放於地底釀製,得天獨厚的氣候令土壤的礦物含量極為豐富,從而令陶瓷窖密度更高:加上紅酒於地下釀製,其溫度不受室外影響,故釀製成的紅酒丹靈口感醇厚,葡萄果味更香濃,更易入口,而且格魯吉亞紅酒可新鮮品嚐,有別於一般法國紅酒需要陳化後才可享用。

「並非每一個地方都可以隨意以陶瓷窖釀製紅酒,而剛好格魯吉亞擁有獨特土壤配以當地優質的葡萄,可釀製出這酒體醇厚、果香馥郁的紅酒。」May解釋。

Georgian wines are produced using a special winemaking method where grapes are put into a qvevri – an earthenware vessel – and are fermented underground. The terroir of Georgia is extremely rich in minerals, which gives Georgian wine a very high density. Also, since the qvevri is buried in the ground, the fermentation process is not easily affected by changing weather conditions. The tannin content of Georgian red wines is therefore relatively low, giving it a good balance of alcohol and fruity flavour. Georgian wines are better drunk when young, whereas many of the wines produced in countries such as France need to be "laid down" before reaching their peak for tasting.

May mentioned that only with Georgian's unique terroir coupled with the country's quality grapes can produce red wines that are full-bodied with strong fruity taste.


開放式設計 令紅酒文化更普及
Open-plan Design to Popularise Red Wine Culture
May表示希望透過讓街坊免費品嚐紅酒,從而令更多人可以接觸到紅酒文化。因此,她選擇以開放式設計於街市開業,走進社區。

隨著紅酒文化日漸普及,May說:「今時今日,紅酒是良朋聚會不可缺少的一部分,它對於帶起整個聚會氣氛非常重要。選擇紅酒並非單單取決於其價格,而是在於所選擇的味道是否配合自己和親朋的口味。」

May更表示,由於格魯吉亞紅酒的味道較為廣闊,較易入口,因此在配搭食物上更為容易,其中燒烤、紅肉及辛辣食品更為「最佳拍檔」。

May hopes that via these free wine tastings, more people can appreciate red wine culture. The wine cellar employs an open-plan design and allows shoppers from the neighbourhood to sample different Georgian wines for free.

As red wine culture becomes more popular, May explained, "Today, red wine has become an indispensable part of social gatherings because it creates a relaxing atmosphere. However, choosing a good red wine should not solely depend on its price – one should choose a wine that fits well with his or her personal taste. I hope that through the open-plan design of the wine cellar, customers are able to choose the red wine that they like most," said May.

May also added that the fresh and smooth taste of Georgian wine makes it an easy-drinking wine that can be easily matched with different types of food, including barbecued dish, red meat and spicy food.
正真酒業店主May希望將品嚐紅酒的文化伸延到社會各階層。
Shop owner, May, is hoping to extend the red wine culture to all levels of the community through free wine tasting.
儼如藝術品的陶瓷酒瓶整齊排列於陳列架上,令人目不暇給。
Shoppers are impressed by the artistic ceramic bottles.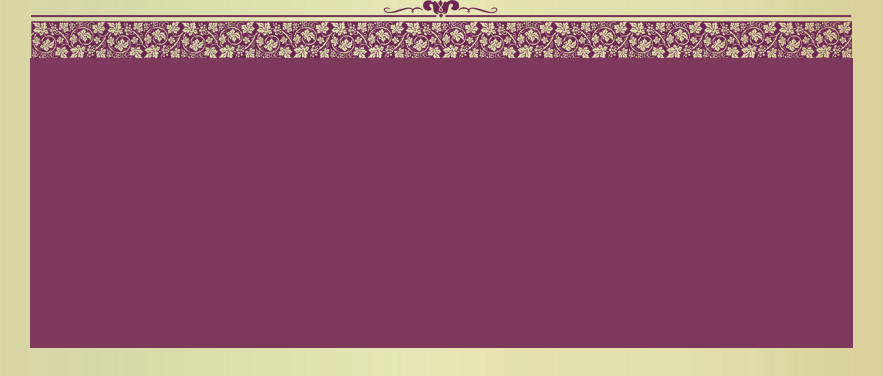 探索東歐神秘古國-格魯吉亞
Georgia – the Mysterious Eastern European Country
格魯吉亞原為前蘇聯加盟共和國,於1991年正式獨立,位於歐亞洲交界的高加索山脈帶,氣候溫暖宜人,其高加索山區的獨特高原氣候及肥沃的土壤,令格魯吉亞成為全球盛產葡萄美酒的名國之一,每年平均釀製四千五百萬支葡萄酒。

格魯吉亞具有超過八千年的釀酒文化,其使用傳統陶罐釀製葡萄酒的技術更獲聯合國教科文組織列入為非物質文化遺產,更是全世界釀製葡萄酒歷史最悠久的國家。

Georgia was part of the former Soviet Union and became independent in 1991. It is located in Eastern Europe, on the southern slopes of the Caucasus Mountains. Georgia's warm climate and ecological advantages are favourable for wine production, and as a result Georgia is one of the world's major wine producing countries, with an annual production of around 45 million bottles.

Georgia has over 8,000 years of winemaking history and culture, making it the country with the longest history of wine production. Its traditional method of fermenting grapes using qvevri has been listed as an Intangible Cultural Heritage by UNESCO.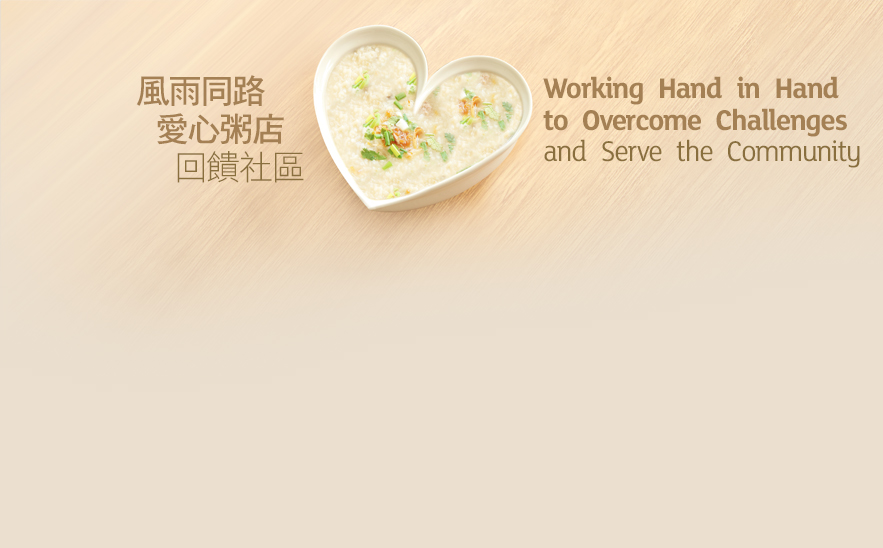 近年經濟氣候複雜多變,影響商戶經營,領匯各部門同事與商戶合作多年,一同經歷經營環境的起伏變遷,關係變得密切深厚。於愛民酲冬菇亭經營明利油器粥品,因免費派粥而獲傳媒廣泛報道的李松慶 (慶叔),昔日亦是得到領匯同事的鼓勵,才堅持營運下去。

「2008年金融風暴,因為人手問題,我曾經打算把這家粥店結束。談續租時,感謝領匯在租金上給予空間,與商戶共度時艱,我才決定繼續經營。當時領匯租務部周經理亦非常鼓勵我實現心願,以派粥回饋社區和街坊。我和他合作多年,更成為好朋友。」慶叔分享道。

現在慶叔每逢星期日早上派粥,數十位老人家和街坊都會來聚一聚,一起品嚐美味粥品,像開街坊派對一樣。慶叔指要開這個派對,領匯同事的幫助也不可少:「由場地安排、清潔到維持秩序,都得到他們的配合和包容,實在非常難得。」

Having worked their way through many economic and business challenges in recent years, The Link's staff and tenants have developed a strong and close relationship. One of the examples is Lee Chung-hing (Uncle Hing), who operates a congee shop at Oi Man cooked food stall and is famous for providing the elderly with a free bowl of congee.

Uncle Hing said he had considered closing down the shop during the financial crisis in 2008. But with the support of The Link, which adjusted tenant rents, he decided to carry on with his business. Uncle Hing also befriended Mr Chow, The Link's leasing manager at the time. "Without The Link's support, I would not be able to organise the 'free congee party' every Sunday morning," he said.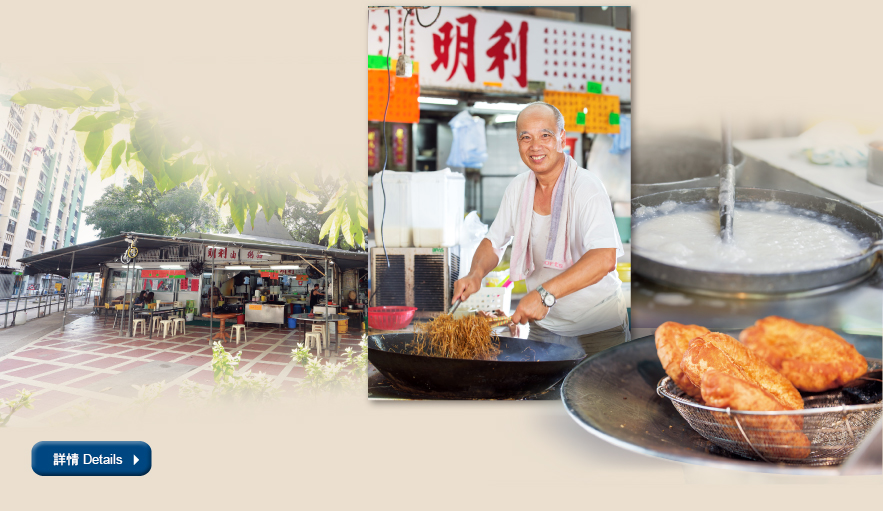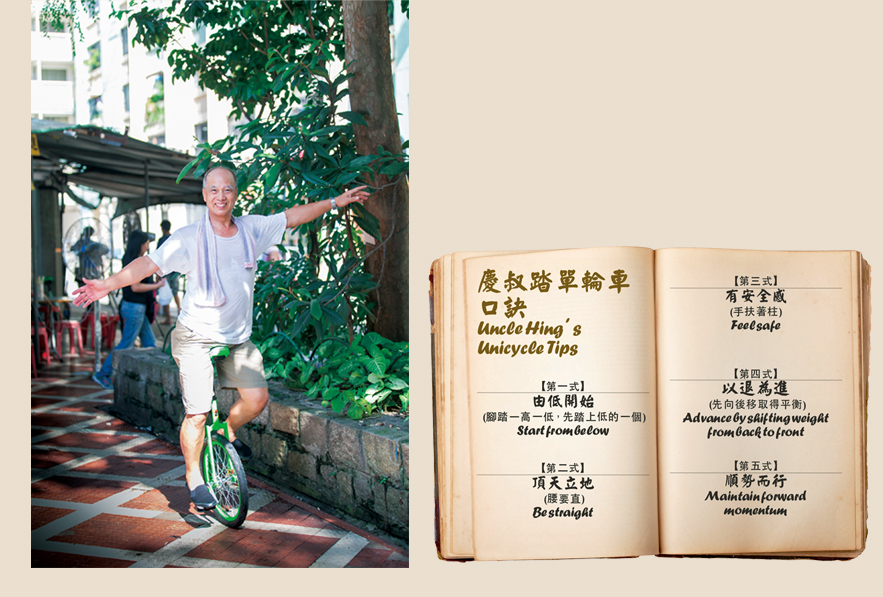 踏單輪車喻人生
Life is Like Riding a Unicycle
在慶叔的店外,停泊了大大小小十多輛單輪車,原來都是慶叔買來借給有意學踏單輪車的街坊和學生。慶叔更會親自教授「徒弟」,他笑言:「我有一套口訣,只要跟著做,三分鐘內必能成功上車。其實只要願意學,就一定能學會。」他又指,踏單輪車就如人生,先平衡才能前進。

Uncle Hing has bought unicycles of different sizes for residents and students who would like to borrow and learn how to ride them. He believes that using his tips, everyone can successfully ride a unicycle in just three minutes.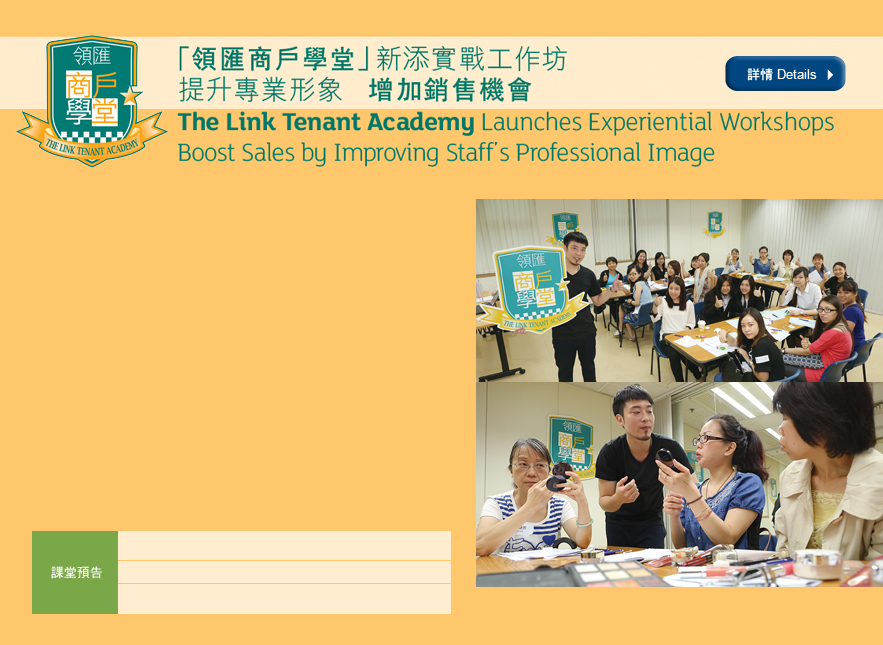 「領匯商戶學堂」於本年度新增的三小時「實戰工作坊 」在6月首度舉行。一連四場的工作坊主題為商業形象及禮儀,特別邀請了MISSHA首席化妝師Andy Yim與五十名參加者分享基本化妝技巧、提供形象指導及教授商業禮儀。工作坊更設有化妝實習環節,讓參加者可以即場練習,迅速掌握上班妝容及商業禮儀的要訣。

除實戰工作坊外,在6月至8月期間,「領匯商戶學堂」亦先後舉行了三場免費講座,傳授客戶服務及管理方面的營銷技巧,全方位為商戶增值。

The Link Tenant Academy introduced the three-hour "Experiential Workshops" for the first time in June. Four workshops were held to teach participants professional images and etiquette. Andy Yim, the Chief Make-up Artist from MISSHA, a skincare and cosmetic brand, was invited to share basic make-up technique and knowledge of business etiquette with 50 participants.

In addition, three monthly seminars were organised from June to August to provide comprehensive training in customer services and retail management to tenants.
主題:中小企業生存之道-員工助您創商機
日期:2014年9月17日(星期三)
地點:觀塘基督教家庭服務中心

領匯與九龍樂善堂於2013年合作在天水圍和將軍澳推出食物銀行計劃,得到天耀街市和厚德街市的商戶鼎力支持,提供新鮮食材予受助家庭。於7月19日,二十四個街市商戶更獲社會福利署頒發「2013/14社區愛心商戶」標誌及獎項,以表揚商戶對社會的貢獻。

In 2013, The Link and The Lok Sin Tong Benevolent Society launched a food bank programme in Tin Shui Wai and Tseung Kwan O districts, offering beneficiaries fresh food with higher nutritional value. As a token of appreciation, 24 fresh market tenants received "2013/14 Caring Shop" logo and certificate from the Social Welfare Department on 19 July. `
一品豬 / 聯豐行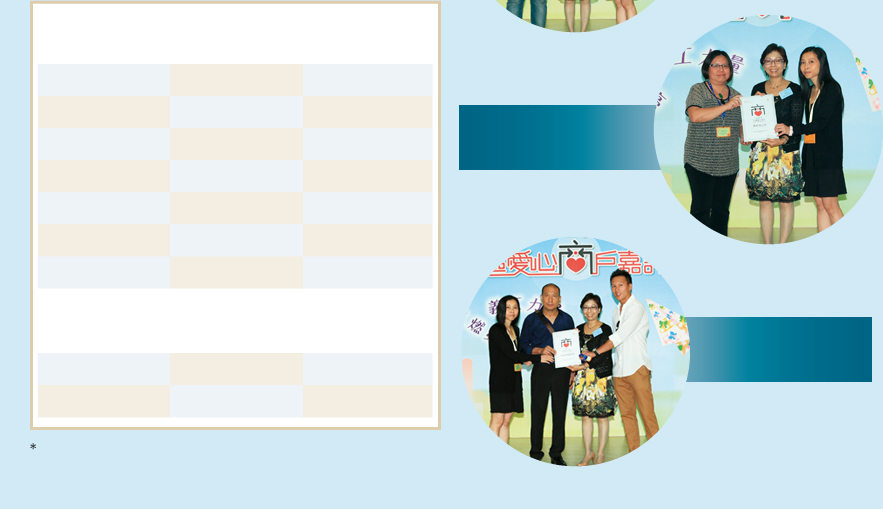 萬有放心肉
天天新鮮肥牛肉
一品豬
源記蔬菜
然記海鮮
洪濤水果
波記蔬菜公司
潮興凍肉公司
新龍記豆品王


天天新鮮肥牛肉
德寶凍肉
恆富蔬菜
名鮮店
萬有放心肉

洪濤豆腐芽菜
厚德鮮魚
聯豐行


英發芽菜豆腐
進和集團(亞洲)
有限公司
高佬菜檔
恆豐凍肉公司
利豐鯪魚肉
廣源肉食公司
匯誠鮮菓
英飛菜檔



強發菜欄
將軍澳厚德街市
Hau Tak Market in Tseung Kwan O
天水圍天耀街市
Tin Yiu Market in Tin Shui Wai
街市商戶只有中文店名
All tenants have Chinese names only
新加盟商戶
Newly Joined Tenants
南豐廣場
Nan Fung Plaza

Thames Culture Education Centre

教育 Education

地下A6及A12號舖

Shop Nos. A6 & A12, G/F

2149 0898

南豐廣場
Nan Fung Plaza

小可愛之家
Kawaii Village 玩具及禮品 Toys and Gifts

1樓B103A號舖

Shop No. B103A, 1/F

2126 7022

南豐廣場
Nan Fung Plaza

芊部屋 Fruitful House

手工教程中心 Handcraft Tutorial Centre

1樓B165號舖

Shop No. B165, 1/F

6170 8838

尚德廣場
Sheung Tak Plaza

Rainbow Papa

時裝 Fashion

2樓244號舖

Shop No. 244, 2/F

5338-1336

樂富廣場
Lok Fu Plaza

舒適堡 Physical

健身瑜伽 Fitness & Yoga

3樓3209-3213號舖

Shop Nos. 3209-3213, 3/F

2301 6565

天澤商場
Tin Chak Shopping Centre

美鑽軒珠寶

鐘錶及珠寶 Watches, Clocks & Jewellery

1樓125號舖

Shop No. 125, 1/F

2430 2038

瀝源廣場
Lek Yuen Plaza

Casino

時裝 Fashion

福海樓2樓S8號舖

Shop No. S8, Fook Hoi House

2476 1118

彩園廣場
Choi Yuen Plaza

isai

時裝 Fashion

3樓R20及R21號舖

Shop Nos. R20 & R21, 3/F

2439 9717

大元商場
Tai Yuen Shopping Centre

你想Teen地 Teens Channel

玩具、禮品及兒童服飾
Toys, Gifts & Kids Wear

地下S3號舖

Shop No. S3, G/F

2808 2755

頌安商場
Chung On Shopping Centre

YIPPY

時裝 Fashion

115號舖

Shop No. 115

2217 0336

沙角商場
Sha Kok Shopping Centre

Catch Your Eyes

化妝品 Cosmetics

2樓249號舖

Shop No. 249, 2/F

2904 8328

安定商場
On Ting Shopping Centre

Josef Seibel & Family

鞋履用品 Footwear & Accessories

新翼大樓地下A101號舖

Shop A101, G/F, New Annex

2947 3083

安定商場
On Ting Shopping Centre

Leno Zeno by delicron

時裝Wearing Apparel

新翼大樓1樓, A204號舖

Shop A204, 1/F, New Annex

2896 2868

安定商場 On Ting Shopping Centre

Classic Show Room
經典廚房中式餐廳
Chinese Restaurant

酒樓大廈2樓M204號舖

Shop No. M204, 2/F, Restaurant Block

2516 6355

安定商場
On Ting Shopping Centre

FACE plus

美容服務 Beauty Salon

酒樓大廈2樓M202號舖

Shop M202, 2/F, Restaurant Block

2254 5622