100名青年獲頒
「第一代大學生獎學金」
助展抱負
100 Students Awarded with
Link First Generation
University Student Scholarship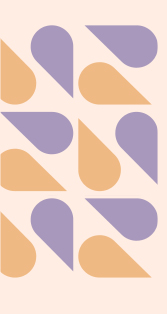 「愛•匯聚計劃」今年首辦的「領展第一代大學生獎學金」,獲獎的100名青年全為家中第一代考進本地大學的成員,合共獲得高達200萬港元獎學金,其中兩名得主分享獲獎感受及學習心得。

今年剛升讀香港大學理學士的張蒨婷,打算利用二萬元獎學金負笈歐洲,修讀短期課程,增廣見聞之餘,更可砥礪外語。她表示,家人都是有志向學,可惜因為家境清貧被逼放棄升學,今次以第一代大學身分取得獎學金,對於她和家人都別具意義。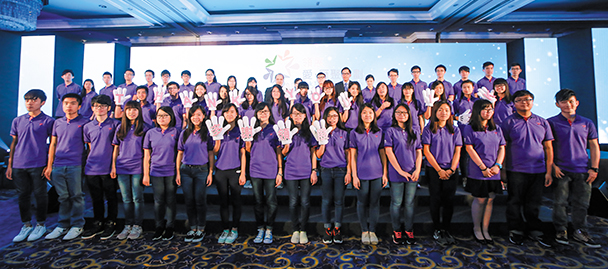 蒨婷的視力僅及常人20%,靠著樂天的態度克服先天障礙。「其實習慣了,生活與常人沒有分別,只是上課時望黑板比較辛苦,以及考試時要放大試題來閱讀,上了大學,課本都可在電腦閱讀,學習更為容易。」蒨婷說道。她立志投身教育界,作育英才,回饋社會。

對於在香港大學攻讀生物醫學系的譚家奇,獎學金成為加倍用功的動力。家奇出身自基層家庭,打算將獎學金用於繳交學費。儘管疾病令學習之路艱辛,他仍自強不息,取得優異成績,更積極參與義工活動,連續3年獲得義工服務嘉許獎。

獎學金面試評審之一的區議會議員潘國華表示,該獎學金幫助一些基層家庭的青年順利進入大學,對他們是很大的鼓勵及肯定。

行政總裁王國龍表示:「『領展獎學金』推動社區可持續發展,有助年輕人向上流動。由於反應熱烈,全港逾四成中學均推薦學生,遂將計劃撥款倍增,讓受助學生名額由50增至100名。」


Link Together Initiatives launched Link First Generation University Student Scholarship this year. A total of HK$2 million was granted to 100 students who are the first-generation university students in their families. Two awardees shared their comments on winning the scholarship.

Cheung Sin Ting, a Science student at the University of Hong Kong (HKU), will spend her scholarship on a short-term study program in Europe. She said her family members had to give up study because of financial difficulties. Winning this scholarship as a first generation university student means a lot to her and her family. Though suffering from visual impairment, Cheung holds a positive attitude and sees her life as normal. "I work with the challenges of having to magnify the printed words when taking exams and reading," said Cheung. She aspires to give back to the community by becoming a teacher.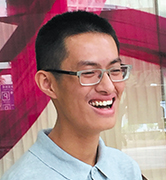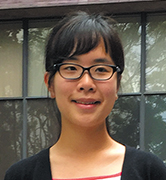 獎學金得主:譚家奇(左),張蒨婷(右)
Scholarship awardees: Tam Ka Ki (left),
Cheung Sin Ting (right)
HKU Biomedical Science student, Tam Ka Ki said the scholarship has motivated him to study harder. Coming from a grass-roots background, Tam will use the scholarship for tuition fees. Despite ill health, Tam has achieved outstanding academic performance and actively participates in volunteer work.

Pun Kwok Wah, District Councillor and member of the judging panel, said "Link First Generation University Student Scholarship helps young members of grass-root families to pursue tertiary education, which is a major encouragement for them."

CEO George Hongchoy commented, "The Link scholarships promote community sustainability by supporting upward social mobility. Because of the overwhelming response, with over 40% of local secondary schools nominating their students, we increased the number of awardees from 50 to 100."

七個項目獲資助 36萬人受惠
Seven Social Service Projects
Benefit 360,000 People
為讓社群得到適切服務,領展今年捐助37個地區資助項目,以及以下七個社區服務項目,受惠人數預計36萬人。

To meet the service needs of local communities, this year, Link Together Initiatives has sponsored 37 Neighbourhood Fund projects, together with the following seven Social Service projects, which are expected to benefit 360,000 people.

狗醫生計劃

Dr Dog
亞洲動物基金

Animals Asia
Foundation
透過狗醫生動物輔助治療計劃,訓練義工進行長者探訪及外出活動,為長者帶來歡笑及關懷

Care for the elderly through the Dr Dog animal-assisted therapy programme, which includes training of volunteers to conduct visits and outings.

「生活添惜菜,盛食齊分
享」領展街市剩食回收計劃

' 'Help the Aged, Teach the Young' – Link Fresh Market Surplus Food Donation Project
齊惜福有限公司

Food For Good Limited
於領展旗下街市回收可食用剩餘食材,轉贈或轉化為熱食幫助貧困長者及有需要的人士

Bring food and cheer to the underprivileged elderly and people in need by re-distributing or producing cooked meals with surplus food collected from Link's fresh markets.

開心三代查篤撐

Cha Duk Chang in 3 Generations
查篤撐兒童粵劇協會有限公司

Cha Duk Chang Children's Cantonese Opera Association
透過「兒童粵劇」工作坊及祖孫兩代合作演出,拉近祖孫關係,促進三代共融

Promote harmony among three generations by involving children and the elderly in Chinese Opera workshops and performances.

音樂兒童@領展

Music Children @ Link
音樂兒童基金會

Music Children Foundation
透過於領展旗下商場舉行音樂表演,以互動形式讓基層兒童認識古典音樂及接觸樂器

Introduce classical music to underprivileged children through interactive performances and the opportunity to try the musical instruments at Link's shopping centres.

鄰舍遊戲計劃 -
好玩快樂社區

Mobile Playborhood Project – Playful and Happy Community
智樂兒童遊樂協會

Playright Children's Play Association
遊戲專車每週於屯門及將軍澳為區內兒童提供一個安全兼有創意的兒童遊樂環境

Provide safe and fun mobile playgrounds so children in Tuen Mun and Tseung Kwan O can play in their own neighbourhoods.

舞動街頭

Street Transformers
協青社

Youth Outreach
透過街舞訓練,吸引夜間流連街上的青少年,從而培養他們的興趣和技能,建立自信,並舉辦香港區街舞比賽,勝出者會代表香港區參加全國街舞比賽

Provide outreach service to help young night drifters by offering street dance and other popular activities, enabling them to cultivate their skills and develop self-confidence. A local competition will be held, and the winners will represent Hong Kong at a national street dance competition.

導盲犬寶寶孕育及公眾教育計劃

Breeding and Caring of Guide Dog Litters and Public Education
香港導盲犬協會

Hong Kong Guide Dogs Association Limited
引入母犬開展「導盲犬本地繁殖計劃」,推行公眾教育,加強社會對視障人士的關注

Import a breeding female dog to Hong Kong to help establish a local guide dog breeding programme. Raise public awareness of issues facing the visually impaired through educational programme.
無障礙商場定向挑戰賽
推廣傷健共融
Shopping Centre
Orienteering
Promotes Inclusive Society
為響應2015年國際復康日,領展聯同香港復康聯會及香港社會服務聯會,於赤柱廣場合辦別開生面的「領展無障礙商場定向挑戰賽」,推廣傷健共融的無障礙社區。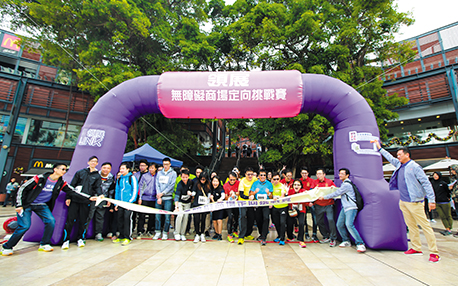 活動由領展「愛•匯聚計劃」贊助,吸引由傷、健人士組成的20隊參賽,包括志願團體及五隊領展員工,需於限時內試用商場各項無障礙設施,或體驗傷健人士在生活中需克服的各項挑戰。

勞工及福利局局長張建宗出席當天活動以示支持,他表示:「我歡迎領展一直致力提升旗下商場的無障礙設施,期望領展一如其名,扮演『領先』角色,繼續積極『推展』無障礙環境和傷健共融文化,共建關愛社區。」

領展正提升各商場的無障礙設施,預計全線物業的工程將於下年底完成。

To celebrate the International Day of Persons with Disabilities 2015 and promote a more inclusive society, Link, Hong Kong Council of Social Service and Hong Kong Joint Council for People with Disabilities jointly organised Link Barrier Free Shopping Centre Orienteering at Stanley Plaza.

Comprising charitable organisation teams and five Link staff teams, twenty teams joined the competition, which was sponsored by Link Together Initiatives. Participants were given tasks to experience using BFA facilities and to complete daily challenges faced by people with disabilities within a given time.
Secretary for Labour and Welfare Matthew Cheung, who attended the event, said, "I welcome the effort made by Link to enhance barrier-free-access facilities at its shopping malls. I hope Link will continue to play a leading role in providing barrier-free 'physical links' in its premises and promoting a caring culture to build 'mutual links' between the able-bodied and the disabled."

Link is progressively enhancing the BFA facilitates at its properties. All related works are scheduled for completion by end of 2016.

員工Happy Farm 首批水耕菜大豐收
A Bountiful Harvest at Veggie Walls
領展總部兩幅新設水耕菜牆最近大豐收,一排排蔬菜於辦公室茁壯成長,有羅馬生菜,有四季生菜,綠意盎然。行政總裁王國龍與一眾同事收割種植成果,並即席製成各式新鮮沙律。水耕牆的蔬菜脆嫩鮮甜,媲美農場出品,大家都讚口不絕。

George表示,公司一直以各式措施推動環境可持續發展,新設的辦公室Veggie Wall除了綠化工作環境,更可讓大家身體力行收菜做沙律,推動多菜少肉的低碳健康飲食,活出綠色生活。

蔬菜既是健康食品,亦有利環保。公司還趁著這個沙律盛宴,舉辦「低碳飲食」講座,由專家為同事講解近年市場大力倡議的低碳飲食文化。

Veggie walls at Link's head office have recently cultivated the first batch of hydroponic vegetables. CEO George Hongchoy joined staff members to harvest the vegetables and turned them into fresh salad. Participants were impressed by the high quality of the office-grown vegetables.

George said,"Link has been building a sustainable culture by reducing energy consumption and strengthening various environment-friendly practices. The veggie walls create a refreshing working environment and help promote a vegetable-rich diet and low-carbon growing environment."

Apart from tasting the healthy salad, participants also joined a staff seminar to learn more about low-carbon food culture.

推動供應鏈 可持續發展
Promoting Sustainability along Supply Chain
為與業務夥伴共同探討可持續發展議題,尋求具實效的解決方案,領展舉辦供應鏈可持續發展會議,獲得香港工業總會、香港綠色建築議會及英國皇家特許測量師學會鼎力支持,吸引來自各行各業、近150位服務供應商、承辦商、商戶及行業協會代表參加。

香港工業總會主席鄭文聰教授為大會講者,他說:「全球性可持續發展問題,如氣候變化、城市人口增加等,逼在眉睫。香港應對這些挑戰,將為企業造就很多科研和創新有關的商機。物業管理業界於環保、採購及社區協作有著重要角色,有利於香港發展成為智慧城市。領展支援供應鏈夥伴推動可持續發展不遺餘力,實在值得表揚。」

上市十年,領展一直於業務策略及日常營運全面推行可持續發展,並與持分者建立緊密關係,其中包括商戶、政府、非牟利機構、社區及服務供應商等。

可持續發展總經理關凱臨博士總結會議時表示:「透過建立密切的夥伴關係,我們得以逐步克服與可持續發展相關的多項挑戰,包括物流、效能提升及優化營運模式等,為社區創造更高價值。」


To explore practical solutions to the issue of sustainable development with business partners, Link organised Hong Kong's major supply chain sustainability conference, Connection 2015. Supported by the Federation of Hong Kong Industries, the Hong Kong Green Building Council and the Royal Institution of Chartered Surveyors, the conference attracted around 150 attendees, with representatives from service providers, contractors, tenants and industry associations.

Keynote speaker Professor Daniel Cheng is the Chairman of Federation of Hong Kong Industries. He said, "The challenges presented by emerging sustainability issues open many technology- and innovation-related opportunities to Hong Kong enterprises. Property management plays a vital role in environmental care, procurement and connectivity of the community and helps to develop Hong Kong into a 'smart' city. Link's support for its supply chain partners has been quite remarkable and worth to be noted by the industry."

Committed to embedding best practices in its daily operations, Link has established a track record of developing strong relationships with its stakeholders including tenants, government authorities, NGOs, local communities and service providers.

Dr Calvin Lee Kwan, General Manager – Sustainability concluded, "Establishing close partnerships helps overcome sustainability-related challenges including logistics, efficiency and business model enhancement. Higher value is therefore created for our community."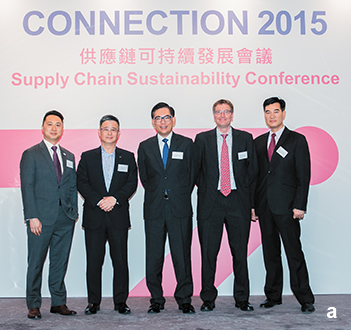 a.
(左至右)領展可持續發展總經理關凱臨博士、香港工業總會主席鄭文聰教授、領展行政總裁王國龍、英國皇家特許測量師學會亞太區區域董事總經理馬威廉及香港綠色建築議會董事暨業界標準委員會副主席鍾志良合照。
(Left to right) Dr Calvin Lee Kwan, General Manager – Sustainability of Link, Professor Daniel Cheng, Chairman of FHKI, George Hongchoy, CEO of Link, Will Myles, Managing Director for RICS in Asia Pacific and Ir Colin Chung, HKGBC Director and Vice Chairman of Industry Standards Committee at the conference
b.
領展行政總裁王國龍於會議上致歡迎辭。
CEO George Hongchoy, delivered the welcome speech at Connection 2015
c.
會議上企業講者嘉賓分享了供應鏈可持續發展的趨勢和機遇。
Panel speakers shared the latest trends and opportunities for sustainable development of supply chains
d.
近150位服務供應商、承辦商、商戶及行業協會代表參加會議。
Around 150 attendees, with representatives from service providers, contractors, tenants and industry associations attended the conference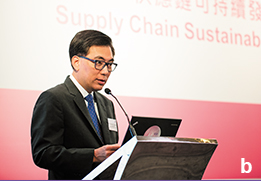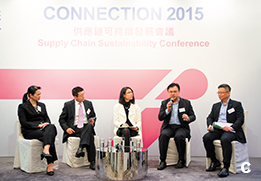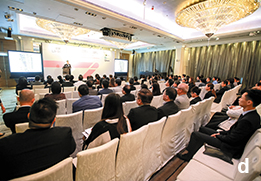 互動交流 分享經驗
Engaging Stakeholders
公務員培訓處客席講課
Sharing to Civil Servants
行政總裁王國龍為公務員培訓處出任客席講師,向一眾資深公務員就領導才能及變革管理分享經驗。及後學員們亦參觀了領展旗下的環翠商場及剛完成資產提升的小西灣本灣市場,了解資產提升為社區帶來的轉變。

其中一位參加者表示,經領展翻新的街市令人眼前一亮,實現了一個不可能的夢想,而另一位則指出,有關領展策略及發展的介紹十分詳盡,使其對領展的印象完全改觀。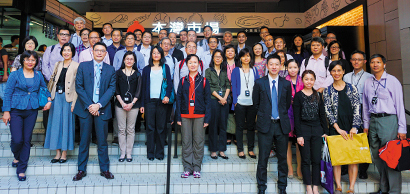 Invited as a guest lecturer, CEO George Hongchoy gave a thoughtful presentation to a group of senior civil servants on the topic of leadership and change management. The group also paid a visit to Link's Wan Tsui Commercial Complex and the renovated Siu Sai Wan Market to understand how change improved communities through Link's asset enhancement programme.

One of the participants said that George's informative presentation on Link's strategy has changed his impression of Link, while another noted that Link's renovation of fresh markets is a feat that seemed impossible until you see it realised.
MIPIM亞洲房託基金論壇
MIPIM Asia REIT Race
行政總裁王國龍為MIPIM亞洲房託基金論壇擔任講者,討論房託基金在亞洲的前景及未來發展路向。

CEO George Hongchoy spoke at the MIPIM Asia REIT Race and shared his insight regarding the prospect and future direction of the REIT market in Asia.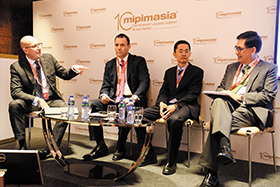 香港市務學會傑出CEO圓桌午餐會
HKIM Distinguished CEO
Roundtable Luncheon
行政總裁王國龍在香港市務學會傑出CEO圓桌午餐會中,與出席者分享領展企業品牌重塑的經驗,分析領展如何利用不同的渠道傳達其新品牌理念。

CEO George Hongchoy shared Link's experience in its rebranding project at the Distinguished CEO Roundtable Luncheon organised by the Hong Kong Institute of Marketing. He also presented how the new brand message is disseminated through different channels.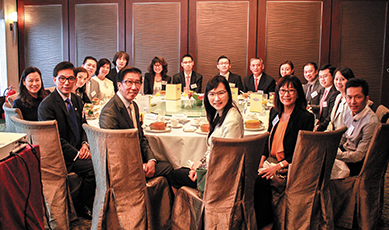 香港會計師公會就業論壇
HKICPA Career Forum
行政總裁王國龍在由香港會計師公會舉行的就業論壇中與會計界領袖作出小組討論,在行業前景及專業發展方面分享心得。

CEO George Hongchoy shared his valuable insights on career prospects and professional development during the panel discussion as part of the Career Forum organised by Hong Kong Institute of Certified Public Accountants.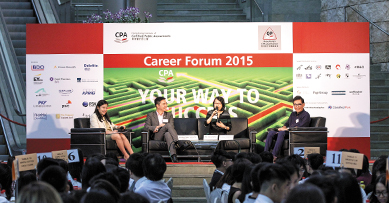 澳門民政總署考察團
Delegation from Macau Civic
and Municipal Affairs Bureau
多名澳門民政總署代表來港參觀領展旗下的樂富街市及小西灣本灣市場,了解領展活化鮮活街市的理念。

Representatives from Macau Civic and Municipal Affairs Bureau visited Link's Lok Fu Market and Siu Sai Wan Market to learn more about Link's concept in revitalising the fresh markets.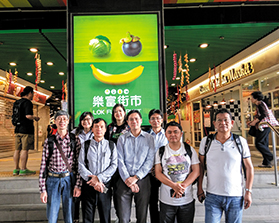 海鮮世家 貼心服務取勝
Seafood Stall
Wins Customers' Hearts with Thoughtful Service
出身自流浮山三代海鮮世家的劉先生,25年前跟太太於樂富創立漢昌海鮮,儘管現已有多名員工協助打理店務,兩人仍然親自把關嚴選海鮮,確保質素上乘。招牌海產為黃油膏蟹、潮州凍魚和龍躉。

曾經營海鮮酒家的劉太表示,服務樂富區多年,顧客已成了好朋友,每次都會用心提供食材建議,分享烹煮方法。街市翻新迎來更多外區客,故將商舖面積增大,把握業務擴張機會,生意額較以前有可觀升幅。

Third-generation seafood vendor, Mr Lau started his seafood stall with his wife in Lok Fu 25 years ago. Instead of relying on staff, the couple still choose the seafood themselves to ensure product quality. The shop's signature offerings are yellow oil crabs, Teochew fish and giant groupa.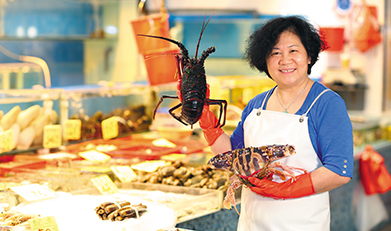 Mrs Lau, who previously ran a seafood restaurant, said her customers have become friends to her. Apart from choosing seafood ingredients for them, she also offers culinary tips. To capture the growing number of cross-district shoppers after the market's renovation, their stall has been enlarged to do more business and has seen a marked increase in sales.
免費樂器課程 基層兒童眾樂樂
Sowing Seeds of Music in Youth
「音樂兒童基金會」三年前由胡龐倩渝創立,為深水埗區內家境清貧的兒童提供免費音樂課程,教授樂器技巧,至今已有300兒童受惠。該會今年6月遷入富昌商場2,500呎的舖位,並獲領展提供租金優惠。

相較昔日以狹小的共用場地作為教室,新會址提供寬敞的專用空間,除有課室及練習室,更設圖書閣及家長區,設施完備。

「學員大多居於劏房,缺乏練習地方,故非常珍惜學習機會,並且善用這個場地,除了上課及練習,更留下來做家課,家長亦樂聚於此,分享心得,儼然一個小社區。樂器訓練培養堅毅精神、專注力,對他們成長有莫大助益。」胡太說。

作為「愛•匯聚計劃」的受助機構,該會將把領展的捐款用於不同地區籌辦音樂表演,示範樂器,把音樂化成正能量於社區傳播。
Music Children Foundation, founded by Monique Wu three years ago, aims to provide underprivileged children in Shum Shui Po district free classes in musical instruments, which have so far benefited 300 children. The group relocated in June to a 2,500 sq.ft. shop at Fu Cheong Shopping Centre, for which Link has offered concessionary rental.

Equipped with classrooms, practice rooms, book corner and parents' area, the shop offers spacious and dedicated learning environment to its users.

"Most of our students live in subdivided flats, which are too small for them to practice their musical instruments. Apart from coming for class and practices, they stay here to do homework. Their parents can mingle with each other making the venue a small community in this sense," said Mrs Wu.

As a grantee of Link Together Initiatives, the Foundation will use Link's donation to organise musical performances in different districts and spread the joy of music.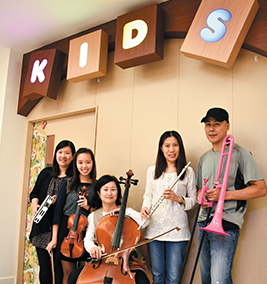 街市大使 促進商機
Market Ambassadors
Take on New DJ Role
樂富街市顧客服務大使每日主動協助顧客,十月起還會充當街市DJ,每日來到不同商舖,以廣播方式向顧客介紹其特色食品及消費優惠。街市大使羅女士表示,大使熟識商戶及顧客,透過落力推介及提供試食,有助吸引客戶注意協助促銷,為商戶帶來更多生意。

Customer service ambassadors serving at Lok Fu Market have taken up the role as market DJs, helping to broadcast messages about tenants' food offerings and promotions to customers. Ms Law, one of the ambassadors, said since market ambassadors are close to tenants and shoppers, by giving the sales information and offering food trials, they can contribute to more sales and business for tenants in their new role.