領匯旗下物業商戶衆多,當中有不少都熱心社會公益,幫助弱勢社群。今年,多個商戶獲社會福利署嘉許,頒發「2013/14社區愛心商戶」標誌及獎項。其中三位得獎商戶接受訪問,分享樂善好施的心得。

Among The Link's numerous tenants, many are eager to advance community sustainability by helping the disadvantaged. This year, seven tenants were named by the Social Welfare Department as "2013/14 Community Caring Shops". Three of these tenants shared their stories with us.
盛記麵家

服務沙田多年的盛記麵家位於瀝源邨,沒有顯眼的招牌,卻自成一角。自3年前起,老闆B哥每月農曆十六日都會在店內免費派發麵食,惠及長者、低收入人士等。B哥的善心吸引了一班義工在派麵的日子主動到舖面幫忙,亦有不同人士及機構透過B哥向有需要人士贈送食品及日常物資等。「來幫忙的義工有律師、醫生、甚至退役運動員。」在剛過去的中秋節,就有2,000個月餅透過盛記麵店這個平台送到不同人的手上。「看到老人家開心的笑容,那種滿足感是千金難買的。」B哥認為,當自己有能力時就應該多承擔,幫助有需要的人。他感謝領匯一直為他提供支援,協助安排及管理人流,讓派麵活動得以持續進行。

金發麵包

屯門良景商場金發麵包老闆娘曾女士是一名虔誠的佛教徒,她指能夠每天為不同的慈善機構預備新鮮麵包是一種因緣:「三年前女兒在做義工,得知有慈善機構希望獲得麵包的捐助,於是邀請機構的員工與我接洽,促成這持續多年的善舉。」自此,曾女士每天中午都會額外準備百餘個新鮮麵包給予兩個慈善機構,由機構當天下午派發給有需要人士。金發麵包是良景商場的老店,在商場翻新後,與一眾舊商戶繼續留守商場服務邨內居民,大部分顧客均是熟客,和商場內的領匯前綫員工更是關係融洽。「領匯的員工很用心,雙方關係密切,合作很愉快。」曾女士道。

甘霖蔬菜

位於石籬街市的甘霖蔬菜老闆魏先生談起獲選為愛心商戶時表現謙虛:「其實都只是略盡綿力,幫助有需要的人。如果不是得了獎,我也不知道自己被提名。」他自2013年起,到菜墟採購時,都會順道收集批發商棄置的蔬菜,不時更親自掏腰包購買。「這些蔬菜雖然未必受到顧客的青睞,但其實營養價值不變。所費無幾已有很多人能夠受惠。」他所付出的可不只限於金錢,因由收集蔬菜,到運輸到慈善機構的食物銀行,都由他一手包辦,每次運輸的蔬菜數量多達250公斤,可供幾百人食用。雖然魏先生對送贈蔬菜這項愛心行動說得淡然,但卻仍能感受到他樂於助人及服務社區的決心。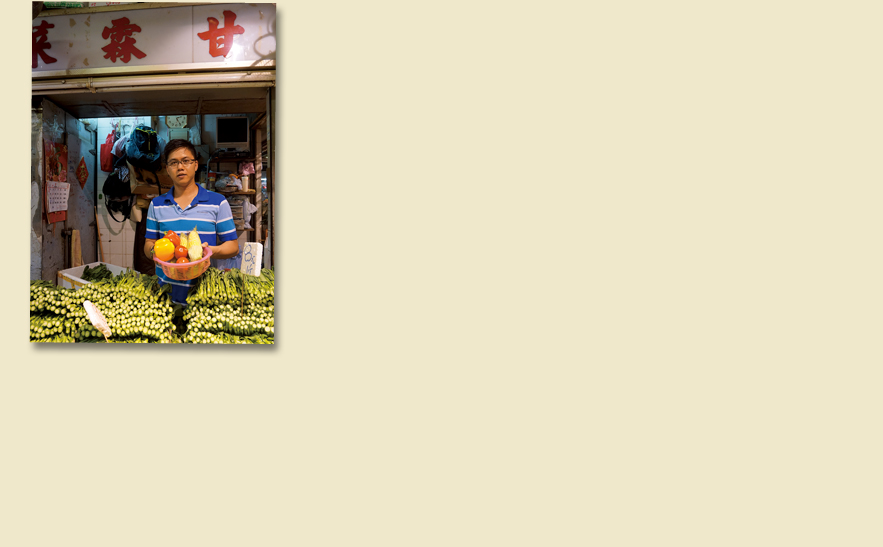 Shing Kee Noodles

For three years, Shing Kee Noodles has been distributing free noodles every month to needy recipients like the elderly and low-income earners. The kindness of Brother B, the owner of this noodle shop, attracts others to support this charitable act as volunteers, including lawyers, doctors and even retired athletes. Various people and organisations also give out food and daily necessities to the needy through Brother B. During the last Mid-Autumn Festival, the shop helped distribute 2,000 mooncakes to people in need. Brother B reckons that we should help those in need when we have the capability to do so. He thanked The Link for supporting and helping sustain his charitable endeavour.

Kam Fat Bakery

Ms Tsang, the owner of Kam Fat Bakery, is a devout Buddhist. Three years ago, her daughter introduced her to various charitable organisations and since then, Ms Tsang has prepared over 100 baked goods every day for distribution to the needy through these organisations. As a long-serving tenant in Leung King Plaza, she has a close relationship with the property management team of The Link, and she commended them for their dedication.
Kam Lam Vegetable

Mr Ngai, proprietor of Kam Lam Vegetable at Shek Lei Market, said that he was not aware of his nomination until he was notified to receive the award. Since 2013, Mr Ngai has been collecting vegetables not suitable for selling but good for consumption, sometimes even buying them at his own expense. The collected vegetables are then sent to charity food banks in Hong Kong. Through Mr Ngai's efforts, Kam Lam Vegetable has donated over 250 kg of vegetables to food banks, with each donation benefitting over 100 needy recipients every time. Mr Ngai's determination and sense of responsibility are inspiring, and his contribution to society is a reflection of his strength of character.


其他獲嘉許商戶 Other Awarded Tenants
點心快餐店 Dim Sum Fastfood
馥軒麵包西餅 Empery Bakery
中原電腦 Host Computer Company Ltd
福來居食家 Fook Lai Gui Restaurant
位處商場 Shopping Centre
瀝源廣場 Lek Yuen Plaza
禾輋廣場 Wo Che Plaza
沙角商場 Sha Kok Shopping Centre
大興商場 Tai Hing Commercial Centre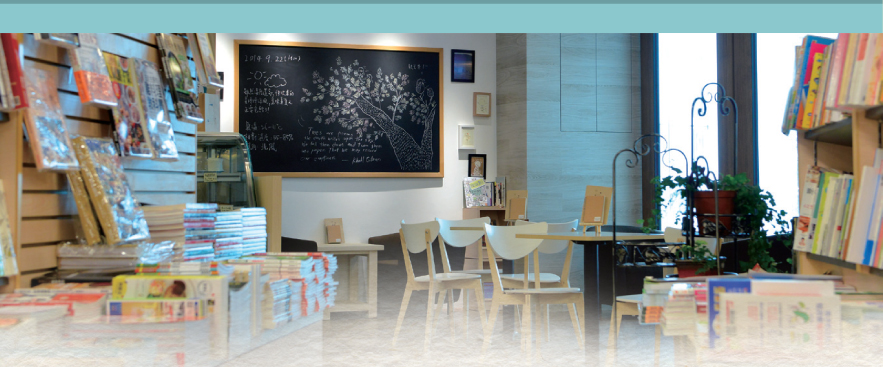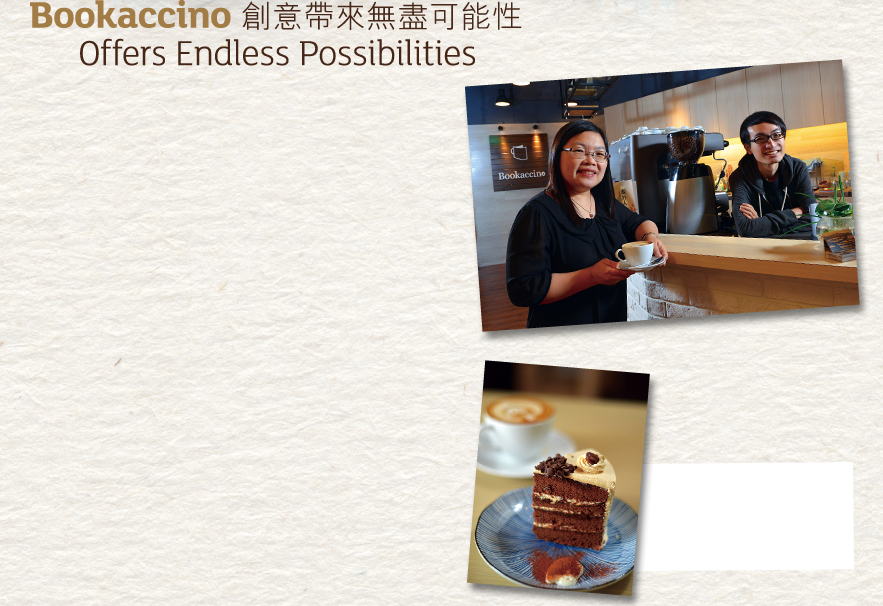 分享幸福 近在咫尺

主理Bookaccino的是八十後年輕人,他們有不同的社會經驗和旅遊經歷, 發現咖啡店是一個有趣的空間,帶來無盡的可能性。

於頌富廣場經營書店十多年的商務印書館,見證著天水圍的社區發展。商務印書館董事總經理葉佩珠表示:「天水圍的閱讀人口分佈平均,顧客對象亦非常多元化,但區內卻沒有一家具規模的咖啡書店。我們相信書與咖啡是一個很好的配搭,兩者融合可產生奇妙的化學作用。書店隨著頌富廣場的翻新工程擴充業務,面積達四千平方呎的新店於店內開設咖啡店。」

主題展覽促進居民互動

一般人都認為咖啡店是年輕人天地,但Bookaccino作出新嘗試,則以家庭客為主要目標。Bookaccino的店長之一Him直言與商務印書館的合作過程愉快,而咖啡店的定位亦非常清晰,就是要讓來咖啡店的顧客更喜歡閱讀。Him說:「Bookaccino除了要給天水圍居民一個舒適的閱讀環境外,更希望他們能在這裡分享社區文化和價值。我們正計劃舉辦不同的活動如主題展覽,以促進居民間的互動,讓他們發揮創造力,共同找出天水圍獨有的特色。」

客戶關係盡在不言中

Him的日常工作非常繁忙,與顧客亦只能進行另類互動。他說:「我們與顧客雖然沒有深入交談,店內陳設注重每個細節,讓他們感受我們的心意。大家都很喜歡我們放在枱上的留言冊,他們會記下當日的心情、趣事,甚至繪畫和摺紙。都市人往往覺得幸福是很遙遠的事,但愉快的生活其實可以很簡單,小小的幸福亦近在咫尺。我們就是要提醒他們珍惜所有、分享幸福。」
焦糖咖啡蛋糕是店內熱賣食品之一。
Caramel coffee cake is one of Bookaccino's best-selling items.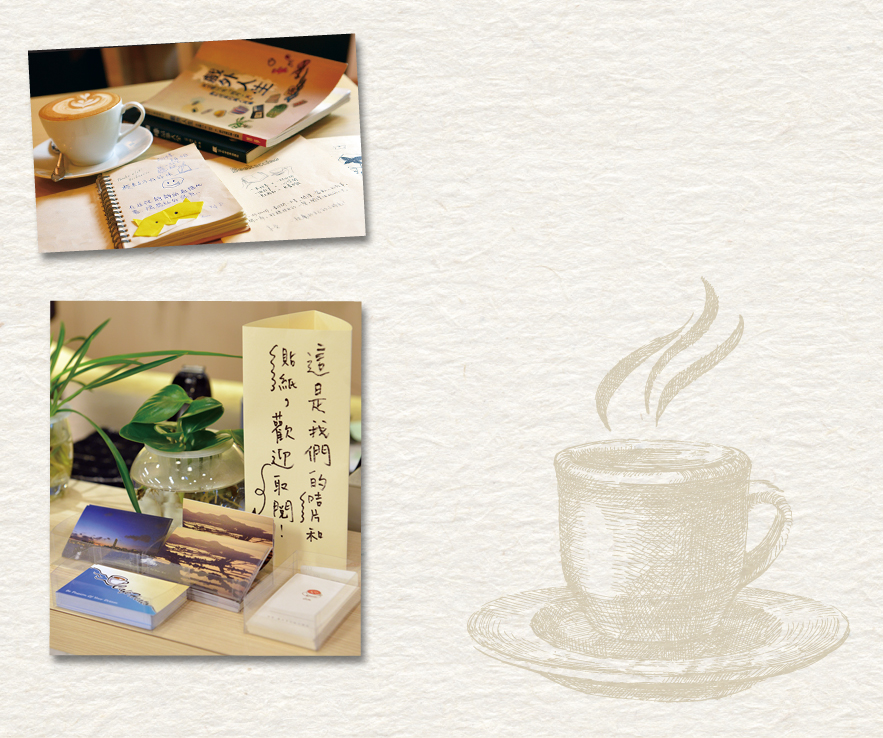 Sharing Happiness

Bookaccino is operated by young people who have different social and travel experiences, and who see coffee shops as interesting places with endless possibilities.

The Commercial Press has operated a bookstore at Chung Fu Plaza for over 10 years, and over that period, it has been witness to the dynamic changes in Tin Shui Wai district. Janice Yip, General Manager of The Commercial Press, said, "Tin Shui Wai is full of avid readers and has a diversified customer base. However, there is no sizable bookstore café in the district. We think that books and coffee are a perfect match, and that the two elements can be further integrated. Following the completion of Chung Fu Plaza's asset enhancement project, our bookstore has expanded to 4,000 sq. ft., providing more space for us to incorporate a coffee shop into our bookstore."

Fostering a Love of Reading and Community Spirit

While people may think coffee shops appeal mainly to young people, Bookaccino is targeting family customers through its in-store coffee shop. Him, one of Bookaccino's shop managers, said the coffee shop has worked well with The Commercial Press from concept development to operations. He added that Bookaccino has a clear objective, which is to make customers love to read books. He said, "We do not only offer a comfortable reading area to Tin Shui Wai residents, but we also encourage them to share their community culture and values at Bookaccino. We are planning different activities now, such as a thematic exhibition designed to promote interaction between residents and let them showcase their creativity to explore the uniqueness of Tin Shui Wai."

Customer Relationships Built in the Air

Because Him has a busy schedule, he can only communicate with customers in a subtle way. He said, "Although we cannot have in-depth conversations with customers, we pay attention to every detail of the store. Surprisingly, customers like the message book on the table, where they write notes in the book sharing their moods and other interesting things with us. They also use it to draw beautiful graphics and make origami. People always think that happiness is very distant, but we want to let them know that a pleasant life can be very simple, and happiness is around us. We hope to remind people to cherish and share their joy in the community."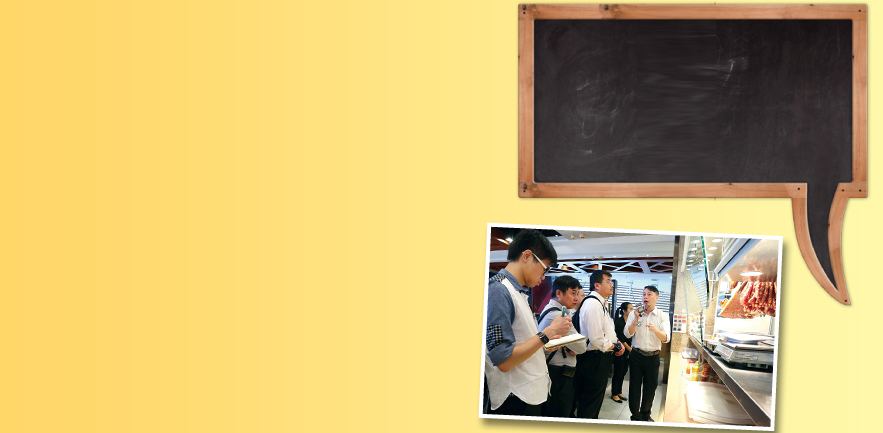 為了讓領匯的商戶可以借鑑業內成功企業的發展經驗,「領匯商戶學堂」首次推出企業探訪活動,並夥拍香港管理專業協會於10月30日,邀請超過30位商戶參觀香港太興飲食集團,實地考察集團餐廳的營運模式。探訪活動向商戶分享了太興飲食集團由小規模餐廳發展為餐飲集團的歷程,以至於業內保持領導地位的心得,參與商戶均表示獲益良多。

除了十月份的探訪活動外,「領匯商戶學堂」亦於九月份舉辦了兩場講座, 由管理顧問和零售及服務品牌資深人員,講解中小企的生存之道,如何發揮員工潛能,推動業務發展。

The Link Tenant Academy's Company Visit Series gives tenants the opportunity to learn from the experiences of other successful businesses. For the Company Visit Series' inaugural event, a group of over 30 tenants visited Tai Hing Catering Group on 30 October 2014. Participants got a chance to tour one of the group's restaurants, where they also learnt about the group's evolution from a small restaurant business into an industry-leading catering group. Participants all appreciated the learning opportunity and felt inspired by the experiences shared.

In addition to October's visit, The Link Tenant Academy also held two seminars in September. A management consultant and a services branding professional spoke on how small-medium enterprises could thrive by unleashing their employees' potential and developing business opportunities.
課堂預告

日期 : 2014年12月3日(星期三)
講題 : 3R應對麻煩客人
講者 : 著名企業培訓師及資深傳媒人
   李燦榮
地點 : 九龍塘生產力促進局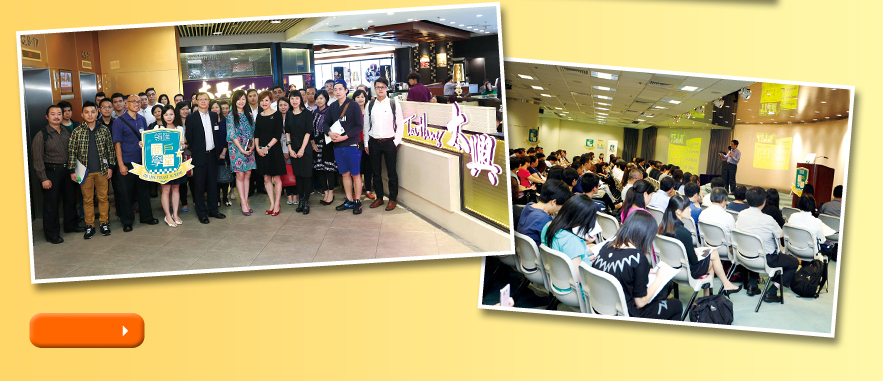 新加盟商戶
Newly Joined Tenants
南豐廣場
Nan Fung Plaza

致富證券 Chief

證券 Securities

1樓B145-146號舖

Shop No. B145-146, 1/F

2500 9228 / 2500 9210

南豐廣場
Nan Fung Plaza

Benefeet!

美容服務 Spa and foot services

1 樓B49號舖

Shop No.B49, 1/F

2715 1611

南豐廣場
Nan Fung Plaza

親親孩子專門店 Lovely Kid's Shop

兒童服飾 Kids wear

1樓B150號舖

Shop No.B150,1/F

3160 4640

南豐廣場
Nan Fung Plaza

Eye Level Heart Strings (Hang Hau) Education Center

教育 Education

1樓B157號舖

Shop No.B157, 1/F

9687 3087

長發廣場
Cheung Fat Plaza

DinteiKids

兒童服飾 Kids wear

2樓221號舖

Shop No.221, 2/F

3428 5038

尚德廣場
Sheung Tak Plaza

Outdoor Star

運動服飾 Sport wear

2樓241號舖

Shop No.241, 2/F

3106 3250

赤柱廣場
Stanley Plaza

A Station

文具 Stationery

1樓115號舖

Shop No.115, 1/F

2146 6938

樂富廣場
Lok Fu Plaza

Domon

餐廳 Specialty Restaurant

1樓1106-1107號舖 (A區)

Shop No. 1106-1107,

1/F (Zone A)

2563 3880

樂富廣場
Lok Fu Plaza

Skechers

運動服飾 Sport wear

3樓3119號舖 (A區)

Shop No. 3119, 3/F (Zone A)

2321 2122